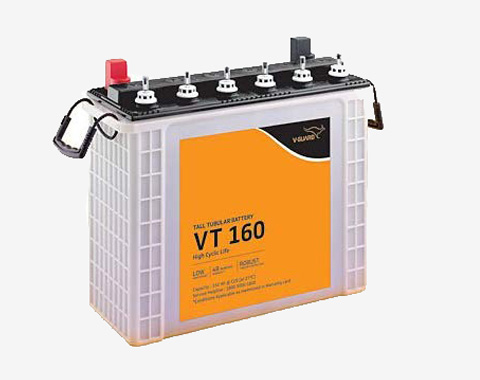 V-GUARD VT165 152AH TALL TUBULAR INVERTER BATTERY
The backup offered by these batteries varies from three hour thirty minutes to fifty four hours
depending upon how much load you have connected to the DUPS.
The length of these batteries is 505 mm
the width is 190mm and the height is 415 mm.
Most suitable and Reliable in Deep Cyclic application and higher Power shortage area
Excellent performance in wide ambient conditions. VT165 batteries work well with other UPS.

Enquire Now